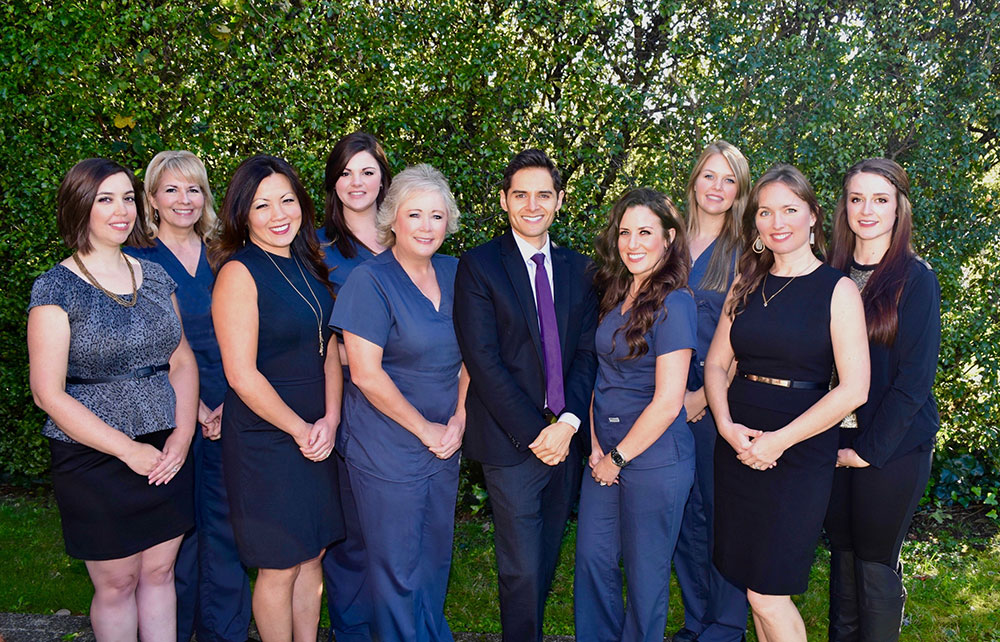 Alina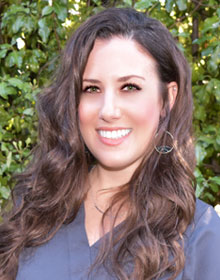 Treatment Coordinator
I enjoy working with and getting to know each patient and their family at the start of their treatment journey. It's a pleasure to introduce them to orthodontics, and watch their personality blossom as their smile transforms. I assist during initial exams, consultations, and specialized appointments. I also handle correspondence with dentists, regarding patients' treatment, and aide Dr. Enriquez with office matters, including organization, events, and staff functions.
I live in McKinleyville with my husband who I've been married to for over 3 years now. I love dogs and all other animals. In my free time, I like to bake, learn new things, and spend time with friends and family.
Anna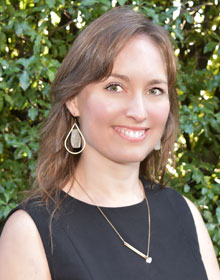 Office Assistant
As the office coordinator, I really enjoy meeting new people and playing a part in improving smiles! Around the office I work on providing general office support, taking patient calls, updating our Facebook page and editing images. I really enjoy working with Dr. Enriquez who is very kind and dedicated to his work.
Outside of work, I have two young boys, and my husband and I just celebrated twenty years together. I enjoy reading, gardening, long walks and hikes, going to the beach or river, and generally spending time outside in the beauty of the place we live.
Nicki
Scheduling Coordinator
I love meeting all our wonderful patients, getting to know so many great families in our community, and seeing those bright smiles at the end of treatment! It's a pleasure to help make it possible for them to get the orthodontic care they need, which will improve their smile and overall dental and body health for the rest of their life. It's also great working with Dr. Enriquez - he has a great sense of humor. During the day you can find me coordinating patient contracts, handling insurance billing matters, scheduling patients, and otherwise here making sure everything moves smoothly for the patient.
I live in McKinleyville with my husband, son, and new baby daughter. I enjoy spending time at the beach, working in my art studio and volunteering in my community.
Phuong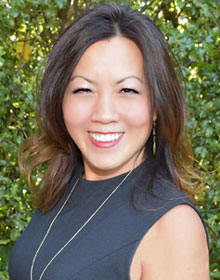 Scheduling Coordinator
I love coming into work every day and getting to know each patient as they come in for a visit. I love to see the transformation in their smiles and their confidence. My job around the office includes scheduling appointments, registering and greeting new patients, processing payments, dental record management, and answering your calls.
In addition to that you can find me and my husband Zach cheering our 3 children Ethan, Audrey, and Aidan on in soccer, basketball, and track. We have 2 dogs, Gunner and Blue. I also enjoy staying active as a Zumba Instructor at the local gym, hiking, going to the river, and hanging out with friends and family.
Becky
RDA, Orthodontic Assistant
I love seeing the changes in our patients' smiles and witnessing their growth in self-esteem and confidence. It's a pleasure to work with each patient and get to know them during their treatment. I treasure our friendships. I assist with placing braces, as well as maintenance and removing the braces at the end of treatment. It's a delight to see how amazed and happy each person is with their incredible new smile! I'm smiling and laughing with them.
My home life keeps me very busy. I have five children and one dog. When I do have spare time, I enjoy sewing and knitting, reading, and steampunk.
Coolie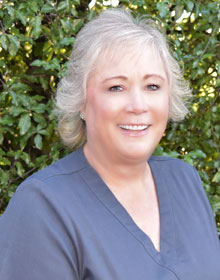 RDA, Orthodontic Assistant
It's a joy to see each person's personality change as their teeth shift into proper alignment and they can see their new smile emerging. Patients become more engaged and confident, and they're no longer ashamed to smile and laugh! I enjoy working with Dr. Enriquez, he has such an eye to detail and he treats all his patients like family. I perform a variety of orthodontic duties, from taking impressions and X-rays to sterilizing equipment and tools. My focus is on delivering exceptional care to each patient and making sure they enjoy their visits.
I've been married 30 years, with two daughters and two doggies. When I'm not at work, I enjoy gardening and spending time with my family.
Lauren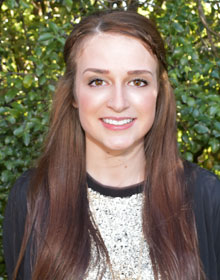 RDA, Orthodontic Assistant
I love seeing the confidence boost both kids and adults get from having a great smile! Coming to work is always great because it's so amazing working with such an enthusiastic doctor and a great team.
When I'm not at work I love spending time with my two amazing boys, two crazy dogs, and two lazy cats!
Shelby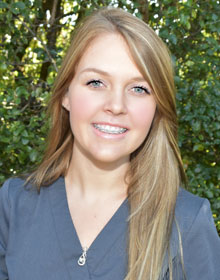 RDA, Lab Tech
As an RDA, my duties include taking patient photos, x-rays, ordering, and assisting chairside. I love getting to see patients change throughout treatment, how much more confidence each person gets when they start loving their smile. Working with Dr. Enriquez is great and I love how passionate he is about making every patients' smile perfect and functional.
Outside the office you can find me spending time with my loving husband and two children, a four-year-old boy and a 7-month-old girl. We love to go camping, fishing, and off-roading together. We also spend much of our time fixing up our fixer-upper home when it's nice outside.